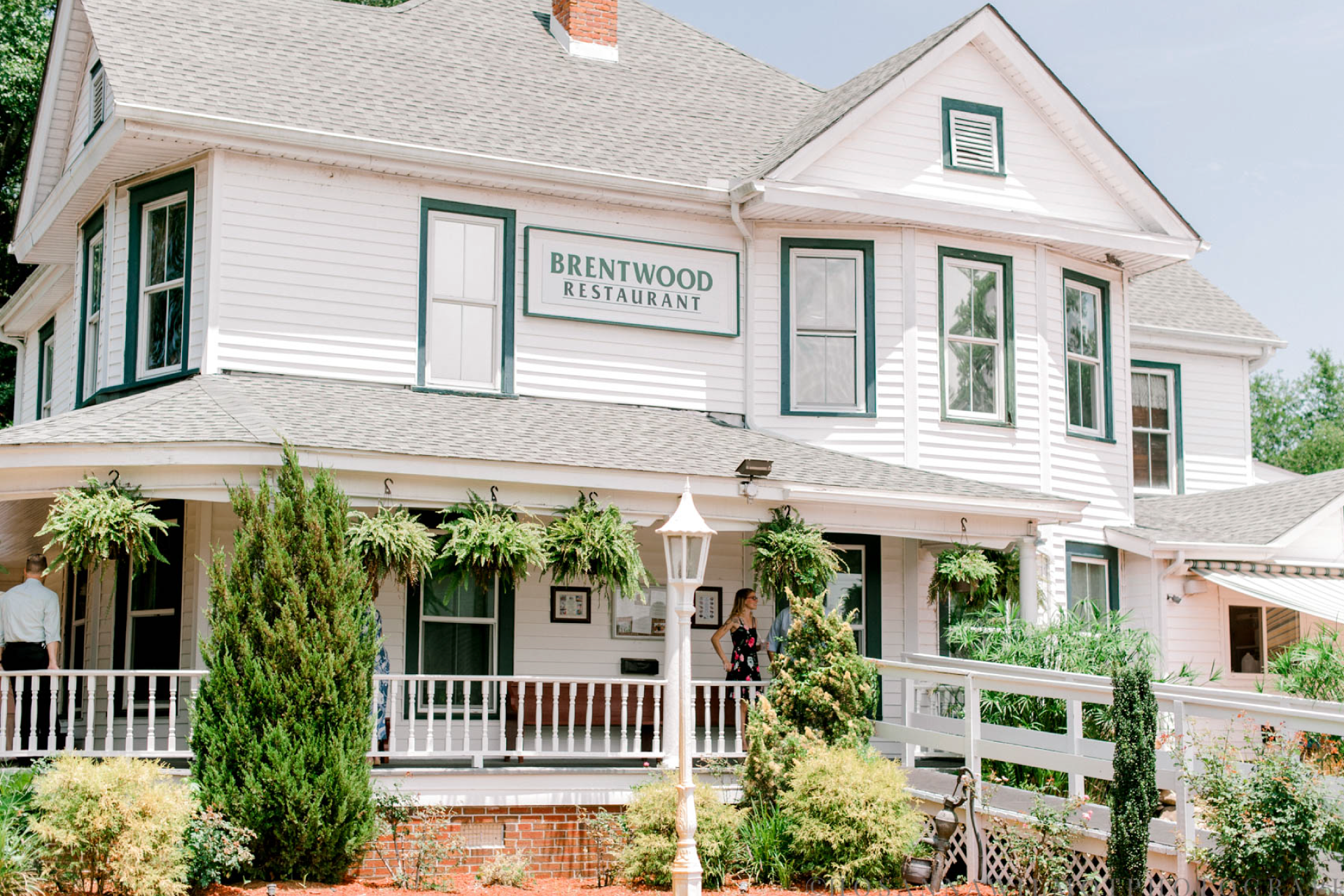 This beautiful Victorian home was built in 1910 by Clarence and Essie Bessent-McCorsley.
Here they raised four lovely children. After Clarence passed away in the late 1940's, the children grown and married, Essie often rented rooms to fishermen visiting Little River for $1.00 per night, 50 cents extra for a hearty breakfast. The building was moved to the current location sometime in the 70's from across Route 17, Grandma Mary's started serving the public with good home cooking.
Closed sometime in the 80's, the Victorian house stood on the hill until it was purchased and restored to it's natural beauty. Brothers from Brentwood, Long Island (hence the name Brentwood Restaurant) created a menu to please every taste, taking the art of cooking to the highest level.
For more on the history of the Brentwood and some of the spirits that reside, sign up for the Ghost Dinner & Tour. Enjoy a delicious three course dinner, a short movie on the house and then a guided tour to the areas of activity. Ask your server for a list of available dates.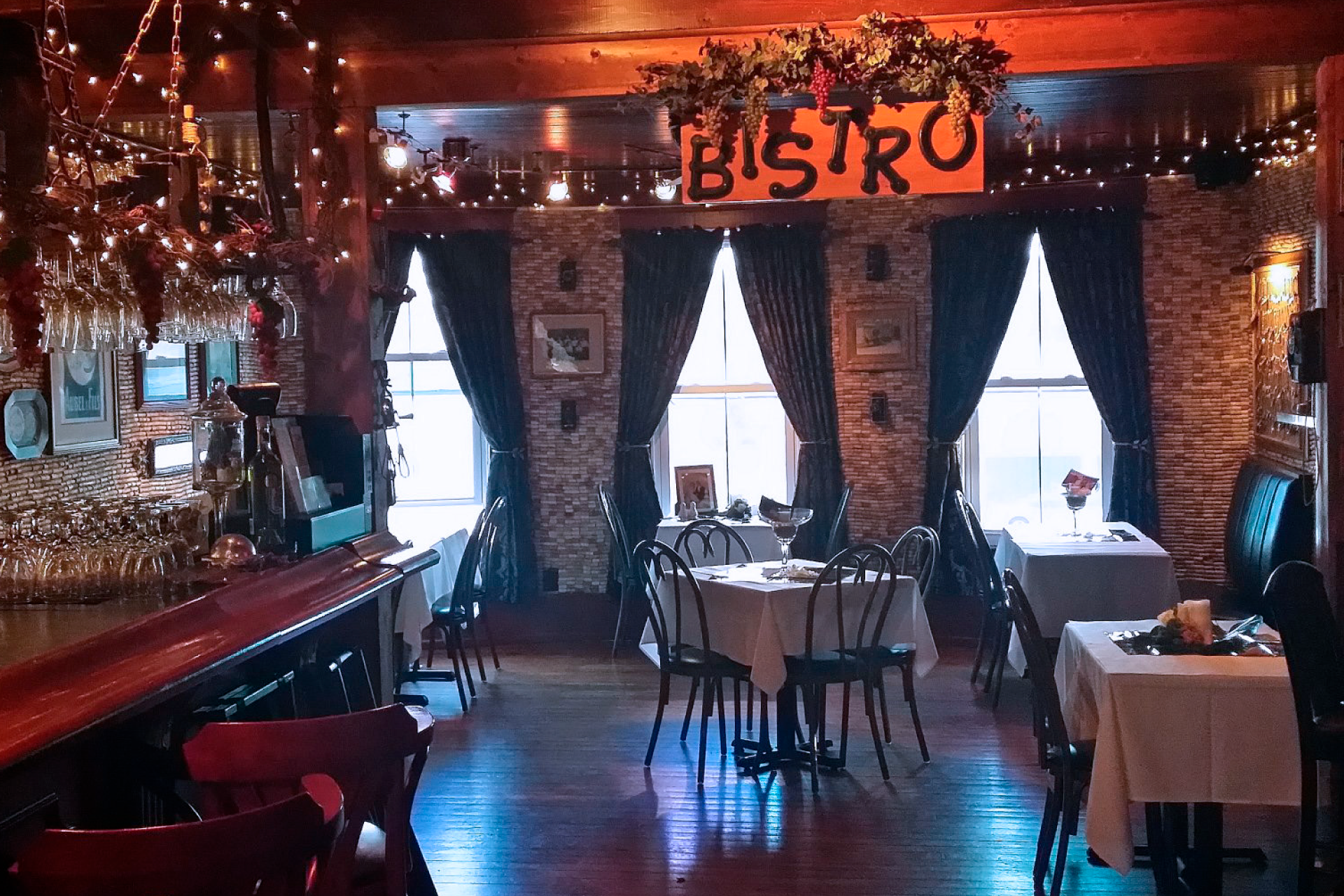 Weddings at The Brentwood
In 2018, the Pavilion was built. This became a popular venue for weddings. With Five Star reviews on Wedding Wire, The Brentwood excels in making that special day one to remember. Rehearsal Dinner, Ceremony & Reception, The Brentwood is the place for your special occasion.
Ghost Dinner Tours
The Brentwood Restuarant is one of the most haunted places in America!
Join us for your Ghost Tour Dinner and after desert our storytellers will guide you through the house, its history and recent sightings of the spirits that wander throughout The Brentwood.
Outdoor Dining
Lobster & Jazz every Tuesday & Thursday from Mid-April to Mid-October. The outdoor dining got very popular in 2020 and led to outdoor dining year round Tues-Sat. Look on our website calendar to see when we have a private event on the pavilion.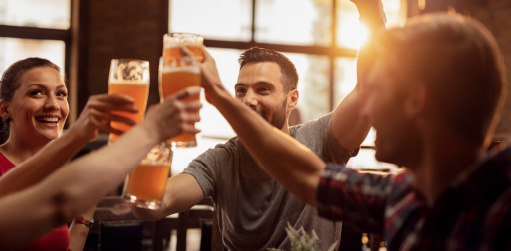 HAPPY HOUR
Join us for Happy Hour Specials (Tues. – Sat.) at our bar upstairs.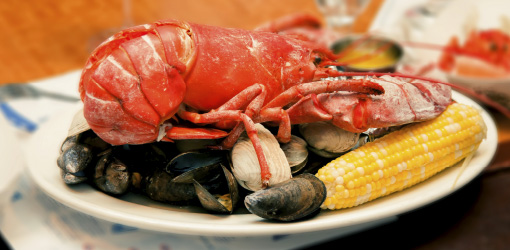 LOBSTER & JAZZ
Join us Tuesday & Thursday 4 – 8 pm for a Lobster Bake while enjoying live music by Smooth Jazz Artist Scott Williams (Tues. 5-8pm) & Jazz Artist Bruce Whitcomb (Thurs. 5-8pm).
Reserve your Lobster Today!
Call: 843-249-2601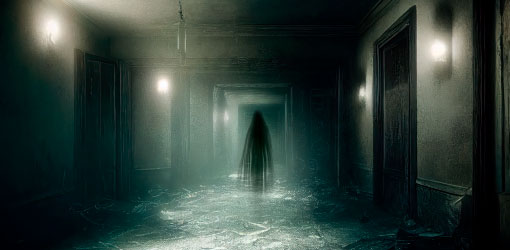 GHOST DINNER TOURS
Join us for our hauntingly fun ghost dinner tours… if you dare!
MORE INFO
Reserve your spot today!
Call: 843-249-2601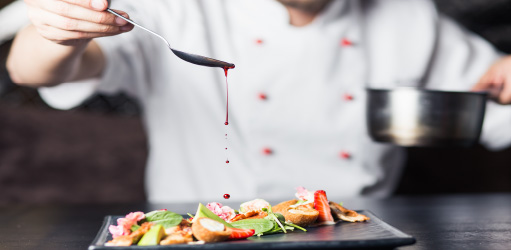 TABLESIDE DINING
Now available every 3rd Tuesday of the Month! Our tableside dishes are carefully prepared with fresh quality ingredients and plated right in front of you. Enjoy the Show!

Reserve your spot today!
Call: 843-249-2601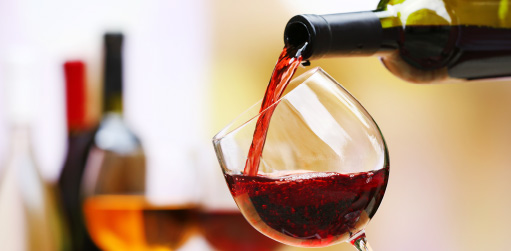 FRIDAY NIGHT WINE TASTINGS
Every Friday there is a Wine Tasting at The Brentwood. Ask your server for details.
Reserve your spot today!
Call: 843-249-2601
Thank you for dining with us, we hope you enjoy the atmosphere, service and food. If something is not to your satisfaction, please let us know while you are here so we can address it and you can thoroughly enjoy your experience at The Brentwood.
Bon Appétit!
Fantastic upscale restaurant. Very attentive service, beautifully decorated, food was amazing. Don't think twice, just make a reservation and enjoy!
Phenomenal food, phenomenal service!
Cool building, excellent food! Pricey!
Excellent staff and owner! Great conversation and food!
Went back here to celebrate our wedding anniversary. It was a very warm and welcoming atmosphere, as everyone remembered us from having our wedding reception there. Our waitress was a bartender for our wedding reception, the food and drinks were good.
Very nice , great food and service. Nice atmosphere.
Mackenzie Gunnet
2023-06-23
A very nice restaurant inside and out. Our waitress was very attentive. Food was amazing! It's completely worth the pricing. Honestly the She Crab soup was the absolute best we've ever had. Portion sizes were perfect and we left full! Highly recommend for a nice dinner.